Coronavirus (COVID-19) and Online Educational Resources

Access Workforce Solutions from EBSCO's Learning Express here!
CT Learning Hub is your destination for universal access to curated tools and resources anytime, anywhere. The CT Learning Hub puts resources in the hands of CT families, students and educators. The Hub is a free and interactive web page of digital resources to support online and offline learning.
The Amistad Digital Resource provides a much-needed solution to help teachers fulfill  curricular requirements educational based on mandates requiring the integration of African-American history by many state legislatures. It is designed not as a classroom text, but as a unique multimedia resource for secondary school teachers to enhance their knowledge and ability in teaching African-American history.
New Census Bureau Resources for Distance Learning. The U.S. Census Bureau's Statistics in Schools (SIS) program created several new online resources for teachers, parents and caregivers to keep children engaged while distance learning.
The NIH introduced a Spanish-language portal​ for COVID-19 Information. The site covers testing, treatments, vaccines, clinical trials, and more.
The Washington Post has new reader guides: What you Need to Know about the Coronavirus Variants, and What You Need to Know About the Latest Stimulus Payments
ProQuest launched a new website: The Black Freedom Struggle in the United States. It's a free, open resource for students, educators and others who are researching U.S. Black history. The site features over 2,000 curated primary-source documents related to critical people and events in African American history. Our intention is to support a wide range of students, independent researchers and anyone interested in learning more about the foundation of ongoing racial injustice in the U.S. – and the fights against it. 
PQDT Open from ProQuest provides the full text of open access dissertations and theses free of charge. You can quickly and easily locate dissertations and theses relevant to your discipline, and view the complete text in PDF format.
MedlinePlus has new links for COVID-19 resources.  You can now find information on COVID-19 vaccines​ and COVID-19 testing.
Thinkalong™ is a free educational service of Connecticut Public, the parent company of Connecticut Public Television and Connecticut Public Radio, and the state's only locally-owned media organization producing TV, radio, print, web and digital content for Connecticut's wide-ranging and diverse communities.
COVID Explained Newsletter provides list or resources of sites and organizations offering guidance for schools and parents on school-reopening.
A new interactive database​ created by Kaiser Health News and The Guardian tracks the deaths of healthcare workers who died of COVID-19.  The database can be searched by occupation, race, and state. 
The organization COVID Act Now  gathers and presents data from a number of reputable sources for US states and counties. Answers are provided to key questions to help consumers make informed decisions based on the risk level for their community.
The Child Health and Development Institute of Connecticut has assembled a list of resources​ for professionals (medical and educators), as well as families.
American Association on Health and Disability's has provided a list of Resources for People with Disabilities on COVID-19.
The Heritage Emergency National Task Force has launched its COVID-19 Resource Hub. This web portal leads to an array of resources that can help you and your constituents respond to and recover from the pandemic.
Urban Libraries Council's EDGE Program provides information to help equip libraries of any size address the challenges presented by COVID-19.
Humans Like Us is one of many organizations in Australia that help integrate immigrants into their country's workforce.  Their COVID-19 page pulls together public health materials produced by many organizations enabling one-stop shopping for handouts, videos, audio recordings, and posters in 30 languages about handwashing, and keeping safe from this Coronavirus.
For educators and students looking to find open and free access to e-resources, use this link from the Connecticut State Library.
Are you or your patrons looking for information about the global spread of the Corona Virus disease (COVID-19) and other health related information?
The UConn Extension service is acting as a clearinghouse for COVID-19 resources for Connecticut farmers, businesses, and consumers.
You can find quality information with these researchIT databases. EBSCO has also created a COVID-19 Resource Center.
The NEJM Group  has created a resource web page for librarians containing links to all freely available Covid-19 content from the New England Journal of Medicine, NEJM Catalyst, NEJM Journal Watch, and NEJM Resident 360. You will also find links to NEJM multimedia and teaching resources.
A new book aimed at children 6-11 years of age  explains how children can protect themselves, their families and friends from the novel Coronavirus that causes COVID-19. "My Hero is You, Kids Can Fight COVID-19!"  uses a fantasy creature to help children manage difficult emotions caused by the rapidly changing reality we now live in. It is available in multiple languages.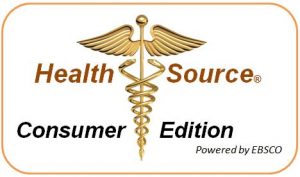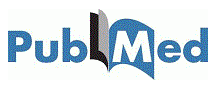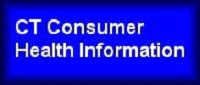 A service of the Connecticut State Library and your local library
Authorized and funded by the State of Connecticut with support from the Institute for Museum and Library Services